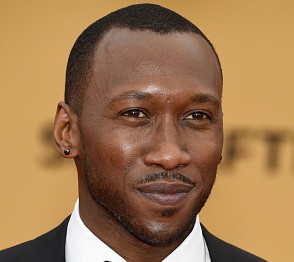 Mahershala Ali
---
New York, NY – Luke Cage, Season 1 may be over, and Luke's arch nemesis Cornell Stokes a.k.a. "Cottonmouth" may be deceased (Cottonmouth was murdered inside of his club "Harlem's Paradise" by his cousin Mariah Dillard), but the guy behind the Mr. Stokes character, Mahershala Ali, acting career is much alive and moving forward faster than a Judas bullet out of Diamondback's rifle.
Mahershalalhashbaz "Mahershala" Ali, was born in Oakland, CA, an area notoriously known for gang activity. Ali attended St. Mary's College of California, where he entered on a basketball scholarship. Soon after, Mahershala developed an interest in acting, which led to him landing an apprenticeship at the California Shakespeare Theater following graduation. Aside from his role on Marvel's "Luke Cage", Ali is also known for portraying Remy Danton in the Netflix series "House of Cards", Colonel Boggs in "The Hunger Games: Mockingjay – Part 1" and "The Hunger Games: Mockingjay – Part 2", and Tizzy in the film "The Curious Case of Benjamin Button".
In the upcoming Drama feature film, "Roxanne, Roxanne", which is based on the life and times of infamous Queens, New York rapper Roxanne Shanté, Ali will be playing a character by the name of Cross. Shanté's biopic will surely demonstrate her importance to the hip hop culture, for in the early 1980's, Lolita "Roxanne Shanté" Gooden was indeed the most feared battle MC in Queens. At the age of 14, Roxanne was on the path to becoming a legend in hip hop as she hustled drugs to provide for her family while shielding herself from the dangers that constantly arose inside of the Queensbridge Projects (home to Nas, and Mobb Deep).
We look very forward to seeing Mahershala in this film and in all of his future works. More photos of Mr. Ali below.
---